Here's a playful petite case designed with enough room to house your earbuds and your other miniature essentials. Compatible with all Sudio wireless earbuds.
Notification about product availability
Enter your email below to be notified as soon as this item is back in stock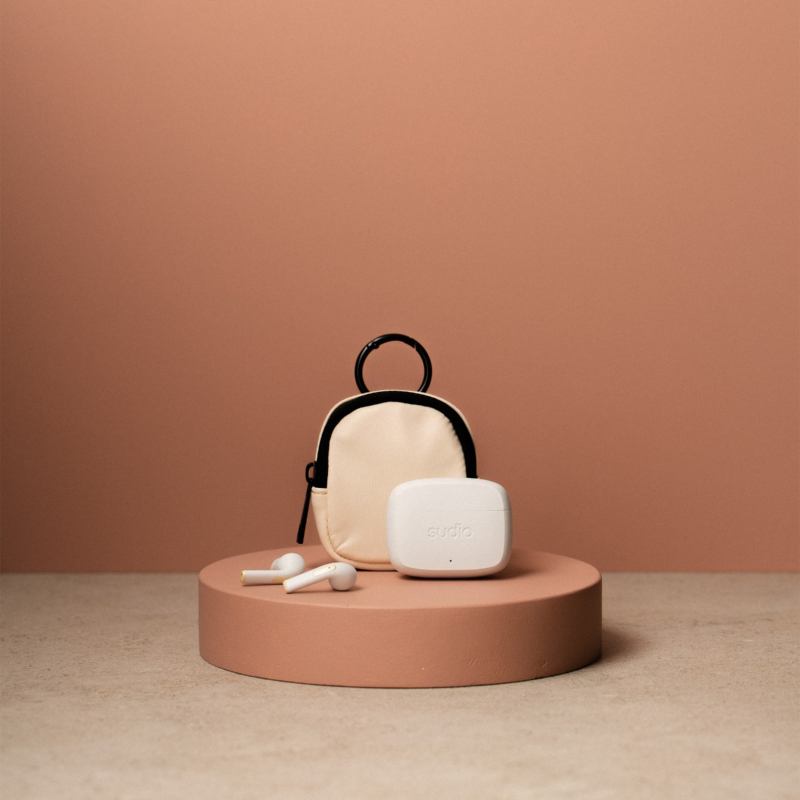 Sudio Earbuds Case
Overview
The Mini Keychain Case has the silhouette of a petite backpack. It's an easy solution to keeping track of smaller day-to-day items such as earbuds, keys, loose change, and other personals that are otherwise easy to lose in the bottom of one's bag.
Shipping and warranty
Free shipping on all orders above 70USD.
For orders below the shipping threshold, a $10 standard shipping flat rate will be applied on all orders. Shipping takes approximately 3-5 business days across the United States.
Extended Warranty with Sudio Sphere
Extend your warranty from 12 to 18 months by registering your new earbuds within the first 3 months here.
Pairs well with